POTH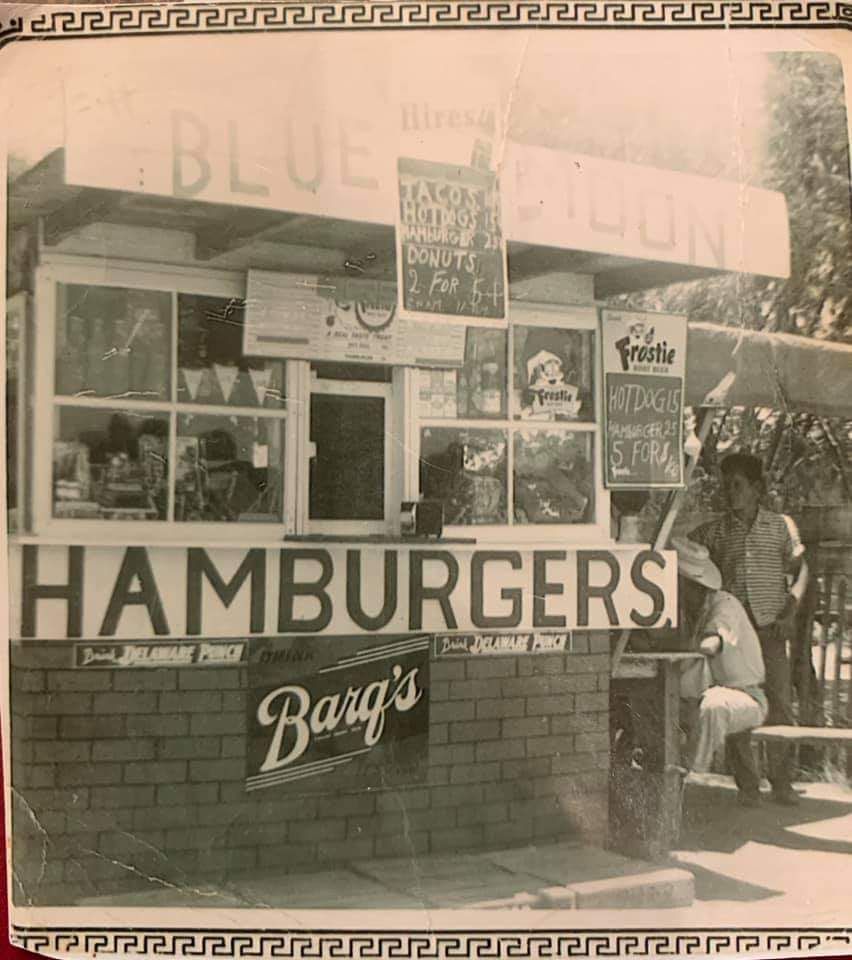 The Blue Moon
Mark Salas posted a photo on Remember Floresville When ...  the photo of "Blue Moon" in Poth, Wilson County Texas was undated. "The Blue Moon" was located somewhere somewhere around CR 541 East of Highway 181 and said to have the most flavorful snow cones. Owners Lydia & Pablo Reyes also had tacos, hot dogs, & hamburgers. ( One of those grape-flavored snow cones would sure taste good tight now!)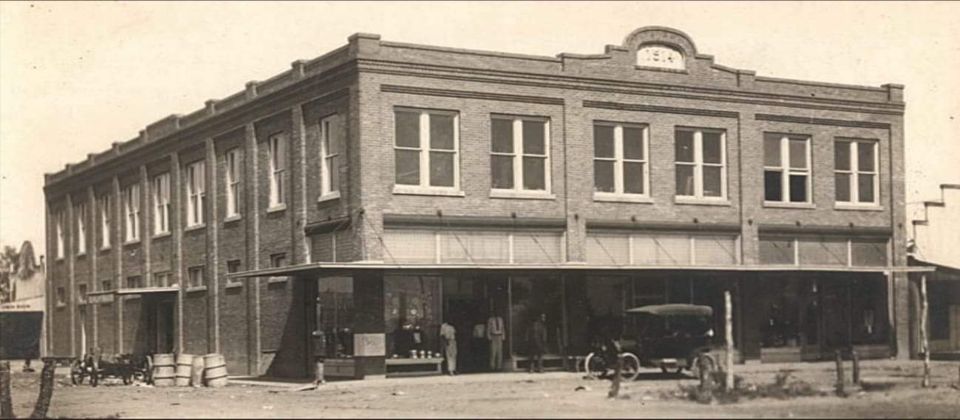 Poth Mercantile Company
*The first person to identify the building below was John Bayer .
In 1914, A. H. Poth constructed a large two-story brick structure adjacent to the central plaza. This building was a real credit to the town and the largest brick structure at that time in the entire county. The building was occupied by the 
Poth Mercantile Company. The owners of the enterprise were A. H. Poth and his brothers, E. B. Poth and Charlie Poth. The building had a freight elevator to the second floor which was the storeroom and warehouse for the merchandise. In 
addition, the building had its own electric power plant and water system. The general manager of the operation was E. B. Poth.
**********
COURTESY/Wilson County Sesquicentennial 1860-2010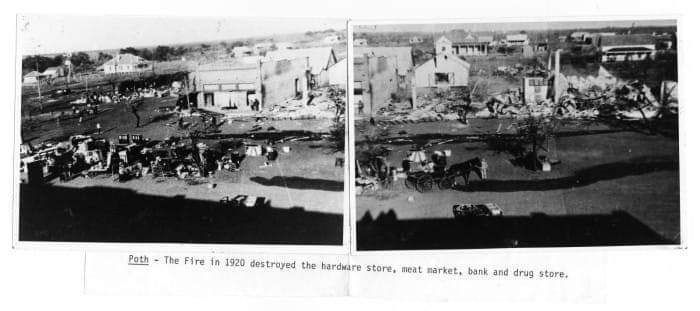 Fire of 1920
Two photographs of Poth Wilson County Texas showing the destruction of the fire in 1920 that destroyed the hardware store, meat market, bank, and drug store. 
The photo created by A. F. Manak is part of the collection entitled: Rescuing Texas History, 2010 and was provided by the Wilson County Historical Society to The Portal to Texas History, a digital repository.