Be a Part of Wilson County History!
We are taking orders for engraved bricks that will replace the existing sidewalk leading to the Wilson County Jailhouse Museum.

As a "State Antiquities Landmark" we must preserve and protect the old Jailhouse. Orders for engraved bricks will help fund the restoration and upkeep of the Wilson County Jailhouse Museum. Purchase a brick for yourself, your family, or both! The Wilson County Historical Society's goal is for ALL families in Wilson County and surrounding counties to be represented with an engraved brick.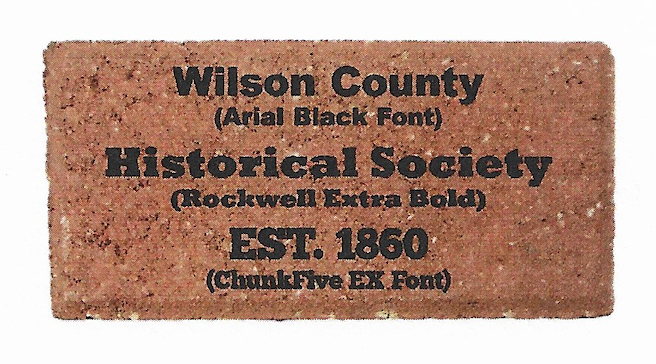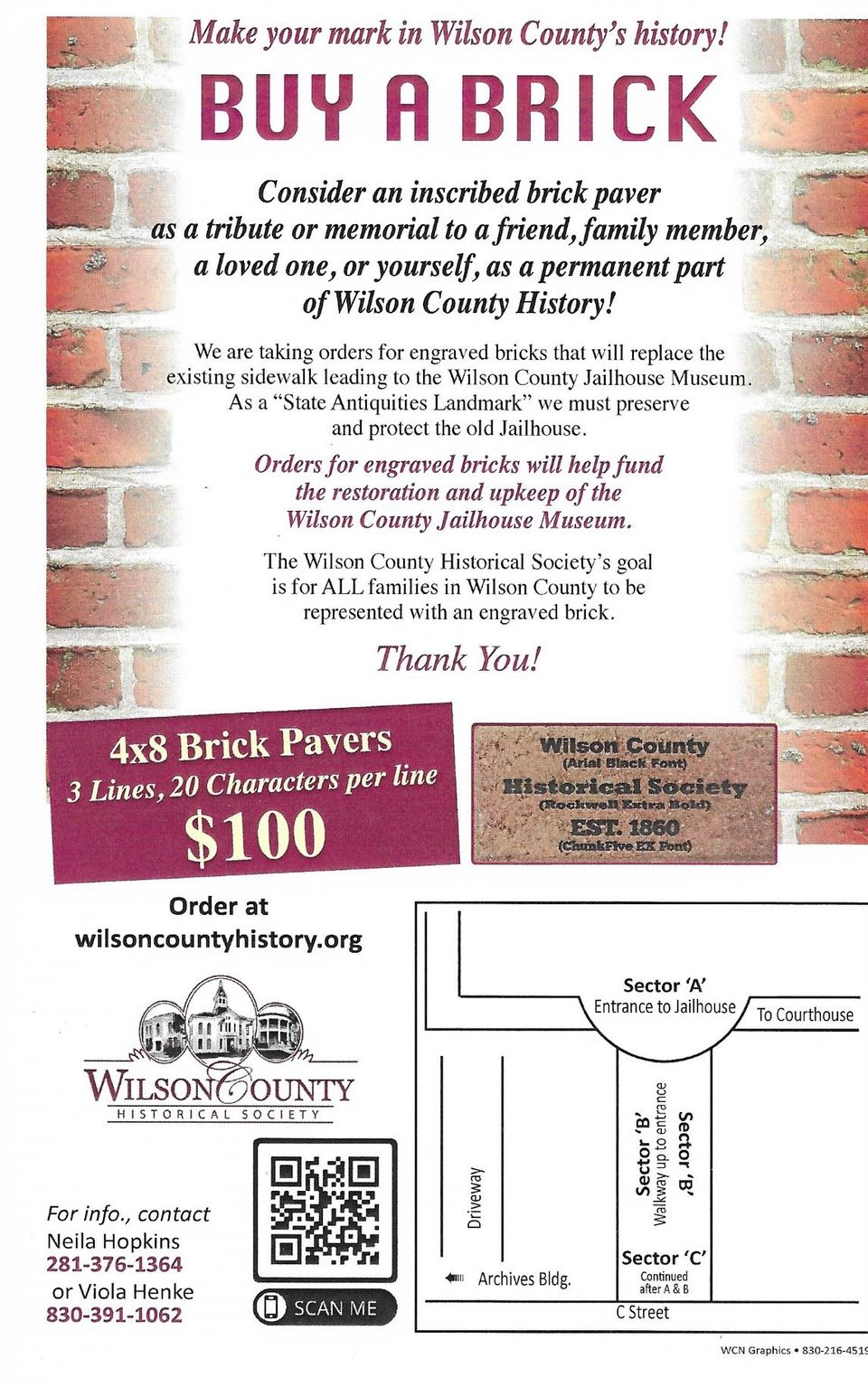 Temporarily, orders can not be placed online. You can place orders by contacting Neila or Viola, noted above. We will open online ordering very soon. Thank you for your patience.