PEANUT FARMERS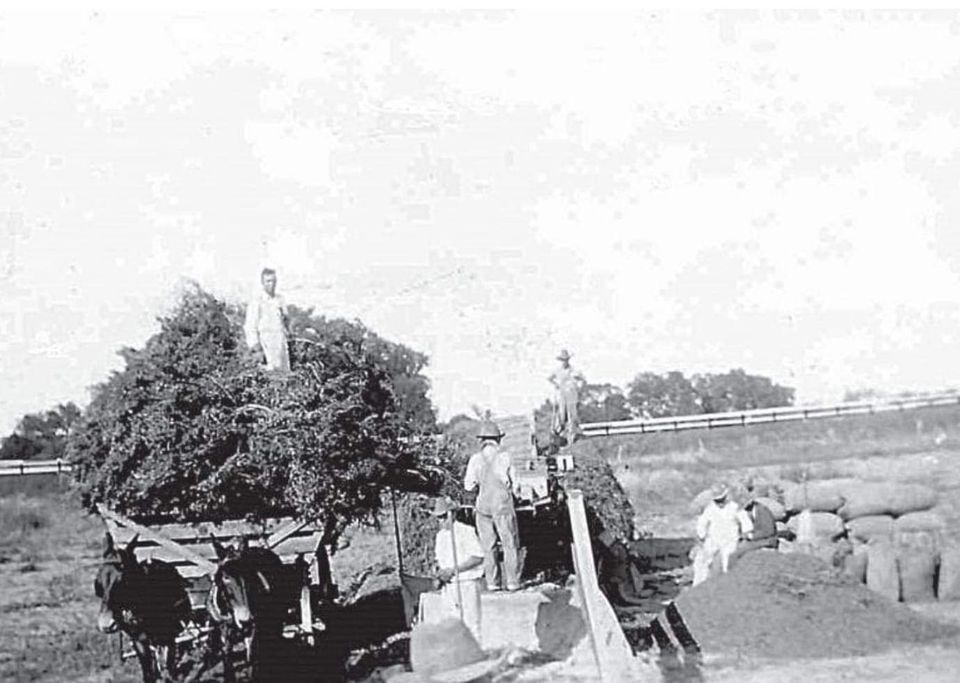 Harvesting peanuts – Labatt community
... In years past, mules and wagons with wheels of wood were used for farming peanuts in Wilson County Texas during harvest time. After five months of hard work and worry, a good harvest was celebrated. This is why the Floresville Peanut Festival is held. ...
... Farmers in the Labatt community in Wilson County Texas ... harvest peanuts in the late 1940s, in this photo shared by Peggy Rodriguez.
Note the lack of tractors or vehicles to haul the wagons. Can you identify any of the men pictured? Peanuts were a major crop in the county in the first half of the 20th century; the crop's prominence sparked an annual celebration — ultimately becoming the Floresville Peanut Festival!
Wilson County families connected to the peanut industry include Roemer, McCloskey, Rodriguez, Schellhase, Zook, Freeman, Pfeil, Pavliska, Lothringer, Lowak, Richardson, Janek,  Yeager, Tackitt and Sheehy among others. 
************
COURTESY / Wilson County News