JOHN LORENZ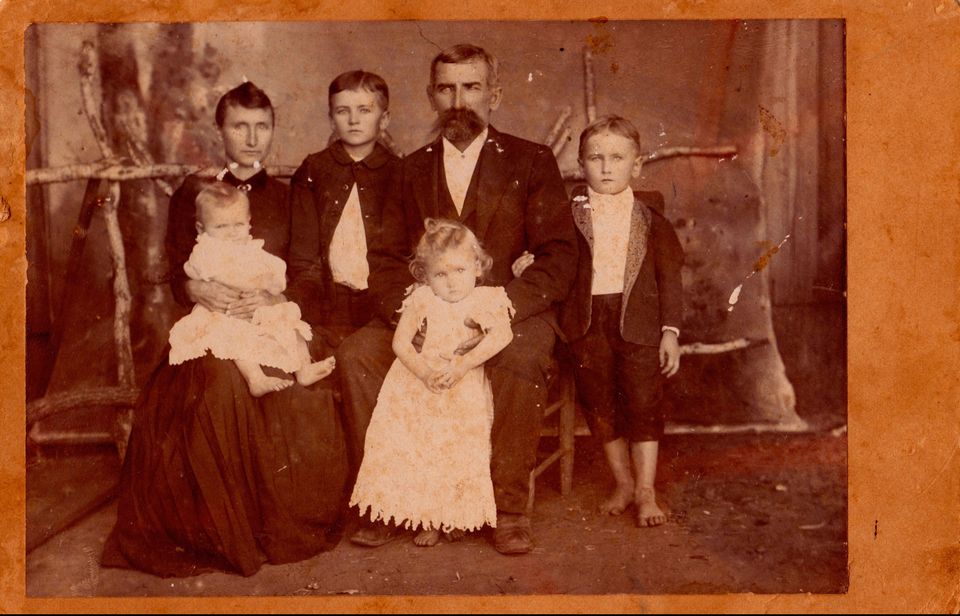 FAMILY PORTRAIT 1883
FAMILY PORTRAIT 1883 ....  Alvina Lorenz Houseton was born 27 Jan 1860 in Panna Maria, TX.  She moved to Stockdale Wilson County Texas in 1878 when her father John Peter Lorenz moved the family to the land he had purchased.  She married Charlie Houseton about 1884.  They had a total of six children, Adolph Willian 1885-1966, Peter 1888-1937, Minnie 1891-1906, John Edwin 1893-1960, Alfred 1896-1979 and John Wade 1899-1901.  The younger two children are not in the picture.
 Alvina died in Pandora, TX in 1944 and Charlie died in 1933.  They are both buried in Pleasant Valley Cemetery, Stockdale and all of their children except Adolph William are buried there, too.  Charlie was a farmer on the 1880, 1900 and 1910 Census.  I believe the picture to be in 1893 because the young child in Alvina's lap is John Edwin and he was born in 1893.
Picture information:  Alvina Lorenz Houseton is on the left holding John Edwin, next is Adolph William, then Charlie Houseton her husband, in front of Charlie is Minnie and then on the right is Peter.
***********
COURTESY/ Laura Swiess   grand niece of Alvina Lorenz Houseton & great granddaughter of John Peter Lorenz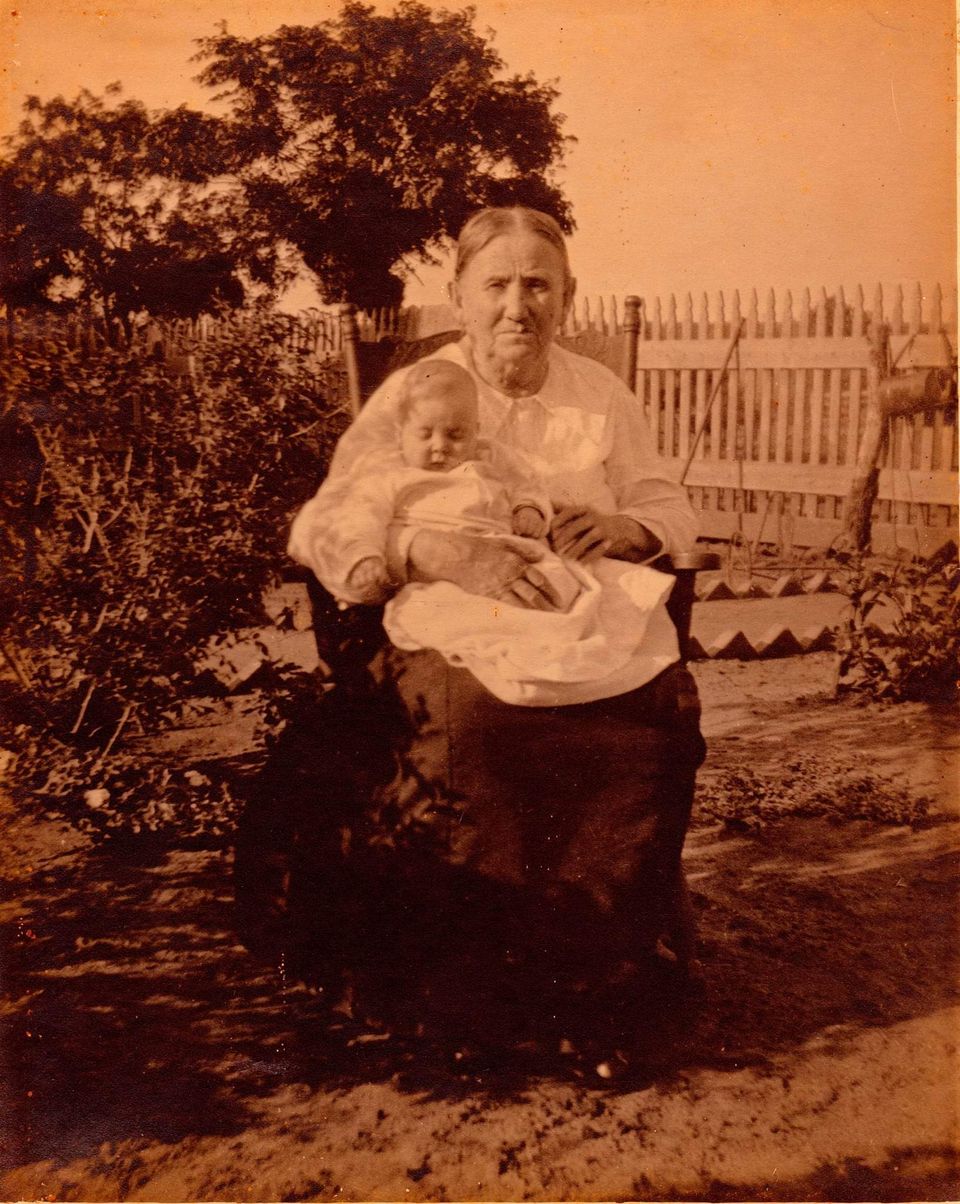 Wilhelmina Katherine Schell Lorenz holding John Peter Lorenz Jr.
Wilhelmina Katherine Schell Lorenz holding John Peter Lorenz Jr. in the outdoors of Stockdale Wilson County Texas. The vintage photo taken in 1916 was shared by reader, Laura Swiess. The woman sitting in the wooden chair is her Great Grandmother holding Laura's daddy.  (Thank you Laura for the family photo)