EL RANCHO DE SAN FRANCISCO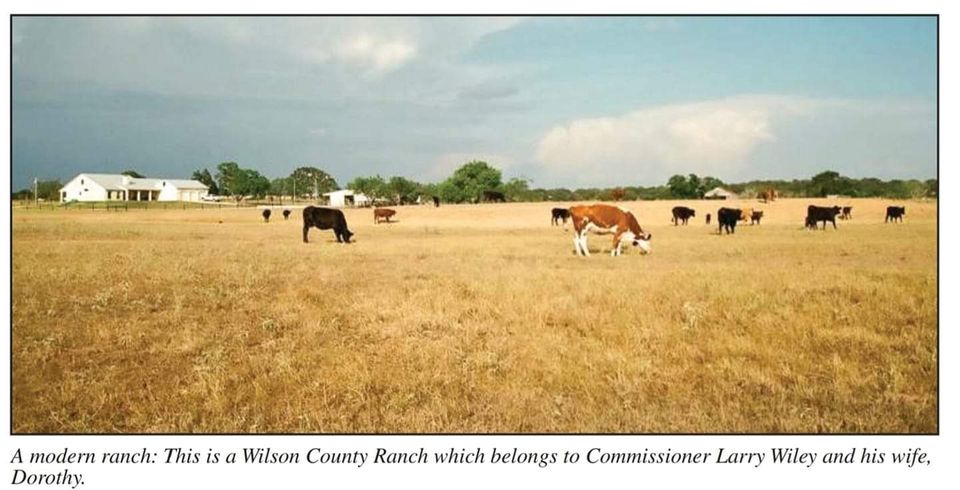 El Rancho De San Francisco.
Researched and written by  Maurine Liles and Gene Maeckel, Wilson County Historians.
El Rancho de San Francisco was part of the first land grant issued in Texas for a private ranch. It is one of the oldest and largest on record in the Spanish Archives of the general land office in Austin, Texas. The ranch was located in El Rincon, a fertile,grassy, wedge of land between the San Antonio River and the Cibolo Creek. It was situated in present-day Wilson and Karnes counties. El Rancho de San Francisco consisted of eleven leagues and two labores of which one-fourth (12,730 acres) was in Karnes County and three-fourths (36,377 acres) were in Wilson County. This large ranch belonged to Luis Menchaca, once captain of the Presidio San Antonio de Béxar.
El Rancho de Francisco was part of a compromise grant 
issued to Andrés Hernández and Luís Menchaca on April 12, 
1758. This old grant consisted of fifteen leagues and seven labores located in El Rincón A land grant located in the fork of Cibolo Creek and the San Antonio River called San Bartolomé was first issued to Francisco Hernández, father of Andrés Hernández by the Provincial Governor, Don Carlos de Franquis, about March 26, 1737. Francisco Hernández had been a soldier in the Alarcon expedition. This grant consistedof four leagues and eight caballerías (league: 2.6 miles, ancaballerías: 105.7 acres).
Luís Menchaca's father had also been in the Alarcon expedition and had land in the same area. He brought suit to have San Bartolomé's lands included in his fifteen leagues, 12 caballerías. 
The court proceedings were taken to Mexico City and a special judge ruled against Hernández. There was a "compromise agreement" on April, 12 1758. Andrés Hernández would hold legitimate the final sale of 15 leagues and 8 caballerías made to Luís Menchaca. Luís Menchaca transferred 4 leagues and 8 caballerías to Andrés 
Hernández, including his place, San Bartolomé. Hernández's land would lie along the west bank of Cíbolo Creek and would consist of almost 20,000 acres partly in present-day Wilson County and partly in Karnes County. Menchaca's lanconsisted of eleven leagues and two labores (about 50,000 acres). 12,730 acres was located in present-day Karnes County and 36,777 acres was resting in present-day Wilson 
County. 
This grant is the oldest on record and also one of the largest 
land grants in the General Land Office for a private ranch. Thus, Karnes County and Wilson County have the site of the oldest private land grant on record in Texas. Legally, through this compromise agreement, El Rancho San Bartolomé and El Rancho San Francisco became two of the first private ranches in Texas. El Rancho San Francisco was the largest ranch. 
Historian Walter Prescott Webb described a diamond-shaped area (Laredo, Brownsville, Indianola and San Antonio) as the cradle of the cattle industry. The ranches along the SaAntonio River were situated well within the diamond-shaped area.
*************************
Wilson County Sesquicentennial 1860-2010