BRIDGES
Bridge over the Cibolo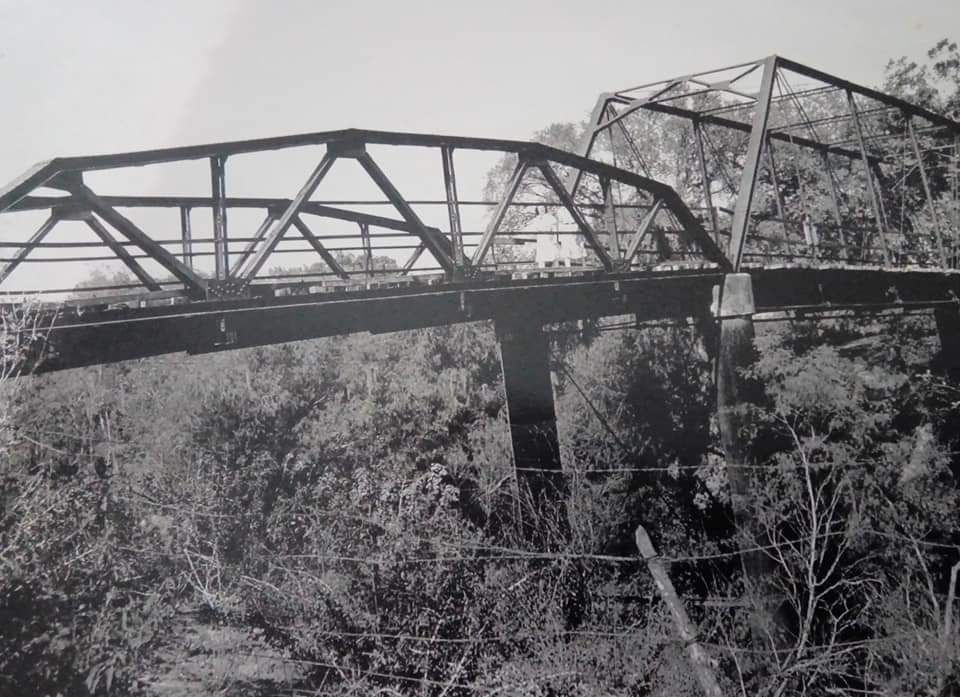 The Sutherland Springs Development Corporation ....  built the first high water bridge over the Cibolo in 1892.

The bridge was of iron and wood construction. It's spanned the Cibolo at the foot of County Avenue to simplify trade from within the San Antonio River Valley. They say that during the well-remembered flood of 1913, the bathhouse knocked off the end of it. It was reconstructed.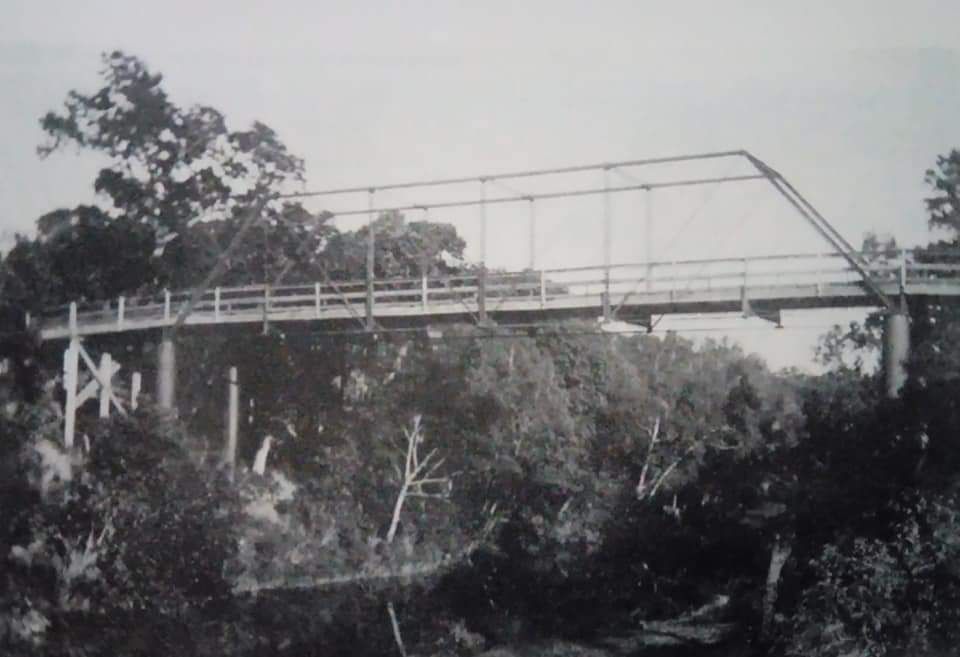 There are many memories of the old high water bridge with its loud creaking boards as vehicles traveled over it.The beloved old wooden bridge was replaced in 1958 when the Texas Department of Transportation built the concrete low water crossing and the Farm to Market Road 539. A 25 foot high concrete Bridge completed in 1995, replaced the low water Bridge.
Picosa Creek Bridge
Picosa Creek Bridge is an abandoned bridge located on County Road 132 in Wilson County Texas. Markus Haas states in BridgeHunters.com that from the date stickers on the back of the Road Closed sign, it appears that this bridge was closed in the early 90s. The road now ends about 50 yards shy of the bridge at the last house's driveway, but can easily be followed to the bridge. The deck is largely gone now.

Picosa Creek bridge was built in 1905 and abandoned in the 1990's. It spanned 65.9 feet over the creek with a total length of 174.9 feet.