BLACKSMITHS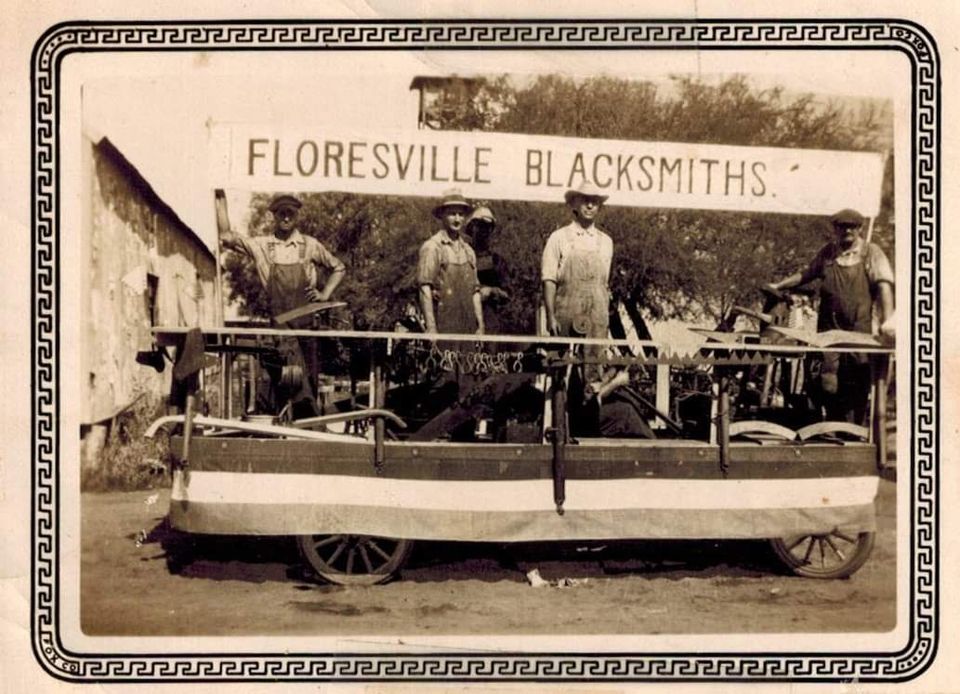 BLACKSMITHS IN PARADE
.... reader Patty Flora Sitchler shares a mighty great photo with us today.  Its a 1927 parade entry by the Blacksmiths in Floresville, Wilson county Texas. 
The man on the left is Jim Tipton. James Eli "Jim" Tipton is Patty's grandfather.  He married Jettie Lou Cale (G.B. & Mary Belle Cale's daughter.) and they bought a house on F Street. In 1929, Jim bought the Humble Oil & Refinery Service Station and had a blacksmith shop in it as well.  In about 1942, Jim sold the shop to move to San Antonio to do his part for the war effort working at the Normoyle Depot.  Jim & Jettie raised two daughters, Doris (1922) and Jamie (1928).
Would be interesting to know the names of the other 2 blacksmiths..... anyone have blacksmiths in their family history?